Historically, many of our wind installations on ships also coincide with solar. It is part of our job to help support our clients with how to integrate our turbines into multiple charging source systems using solar panels so please feel free to contact us should you have and concerns or questions.
Since solar panels are now so common throughout the world, it is not cost effective to warehouse and ship such a common worldwide 'locally sourced' commodity; therefore we do not sell glass solar panels. However we do recommend (to Salt Water environment customers) SunWare Non-Glass Salt Water Immersion Rated Solar Panels. Starboard Sun has been utilizing these non-glass panels for over a decade for projects to power Tsunami Detectors, Met Station Buoys, Research Vessels and sailing yachts – typically side by side with our Micro-wind Turbines.
SunWare water-proof solar panels can also be walked on; so they also have properties allowing them to be vehicle roof mounted on military equipment, trailers and even the decks of ships.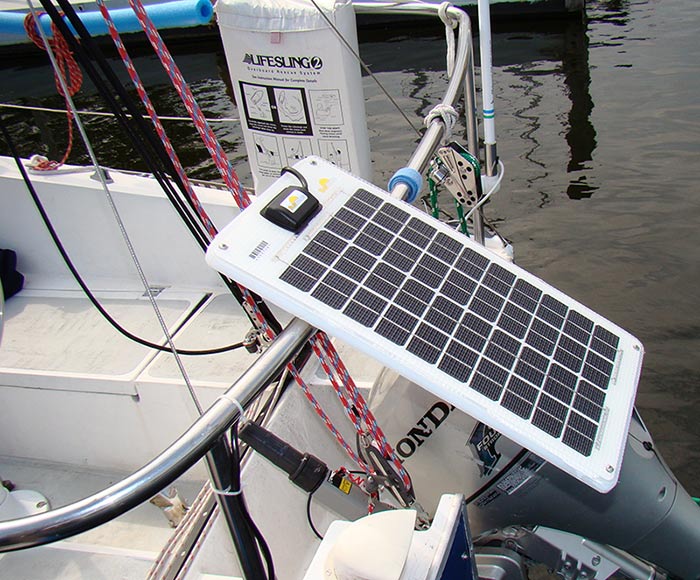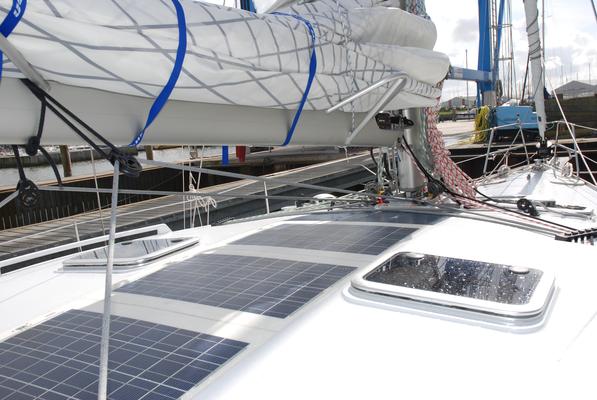 SunWare panels are expensive compared to typical glass solar panels, but their lighter weight, non-glass construction and total NOWOFLON encapsulation (a fluoro-polymer film) ensures survival at sea; where standard glass panels would not survive for long.
SunWare Panels can be screwed down to the deck, or even 'glued' down using non-permanent adhesives. In projects where the panels will be mounted and removed often, there is also a panel mounting clip system available. SunWare also manufactures a complete 'stand-by' re-deploy-able solar panel kits complete with canvas backed integration, rugged grommets, including a 10m cable with pre-wired charge controller and cigarette plug charging.
To see the entire line of Sunware Solar Panels and learn more about the product and availability in North America go to www.sunware.de